Generics Overview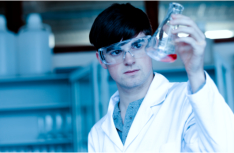 For more than 25 years, America's generic pharmaceutical industry has been providing U.S. Food and Drug Administration (FDA) approved generic versions of brand medicines at a substantial savings to the consumer. Generic drugs play an important role in providing you with greater access to established drug products at affordable prices to reduce your health care costs while receiving the same quality of care.Generic drugs contain the same active ingredients, in the very same strength, as brand-name drugs. Generic drugs are well accepted for substitution of brand-name drugs as they sell at a discount to the branded product's price and have been determined to be their equivalent in quality and efficacy. They must meet the same governmental and FDA quality and effectiveness standards as the original.
Company Profile
Polygen Pharmaceuticals Inc., based in Edgewood, New York, is a rapidly growing generic pharmaceutical company engaged in the licensing, development, marketing, sale and distribution of generic pharmaceutical products for the U.S prescription drug market. Polygen Pharmaceuticals Inc, formed in 2015, owns a robust pipeline of multi source and high barrier products and will continue to introduce new generic products during the coming years as its pipeline matures through the regulatory approval cycle.
Facility
30,000 Square Feet cGMP facility

FDA registered & Inspected

Classifed Manufacturing areas

R&D suites

Quality Control /Analytical Development laboratory

Control Substance License/s (DEA inspected)

Independent Quality Assurance

Regulatory Affairs
Vision
Polygen Pharmaceuticals vision is to become a top pharmaceutical company through the development and introduction of a wide portfolio of quality generic products.
Mission
Our mission is to provide products which are distinguished for their safety, efficacy and quality. We are determined to be the leader in high-quality generic pharmaceuticals and shall achieve this goal through commitment, training, constant improvement and motivation through the dedication of each and every member of our organization.